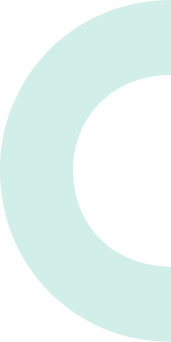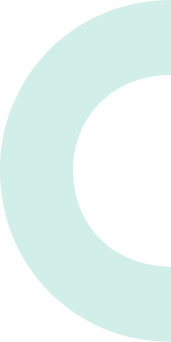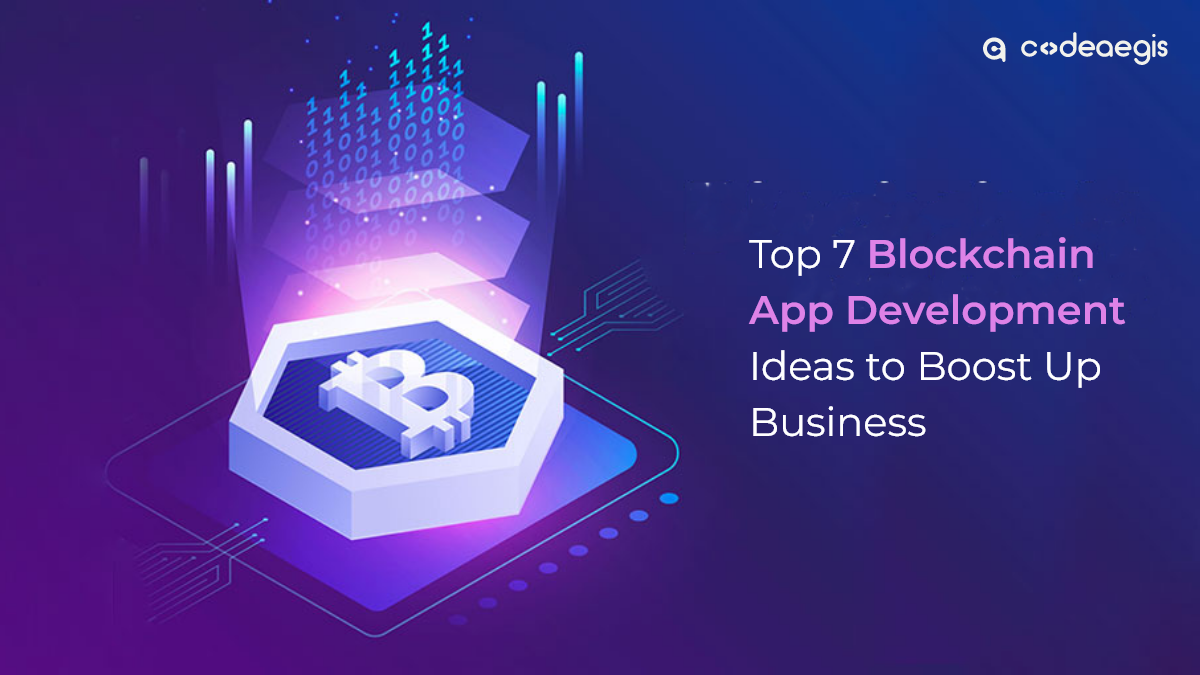 September 30, 2022 by Sakshi Aggarwal
41 Views
Want to establish a new business or improve an existing one? You should consider using blockchain technology
Being a distributed database, Blockchain allows for secure online transactions. This technology can be used to create a variety of applications, including a loyalty program, a share trading platform, and even a supply chain management system.
You will be amazed to know that globally, the Blockchain market is predicted to rise from $3.0B in 2020 to $39.7B by 2025, with a CAGR of 67.3% during 2020–2025.
So, if you are thinking of developing a Blockchain app, you are going in the right direction. Today, we will list down some fantastic blockchain app development ideas that you can opt for and grow your business like never before. But before that, let us take you through some benefits of this technology.
How Can Blockchain Benefit Your Business?
The blockchain is a distributed database that can help businesses save time and money. Here are some ways blockchain can grow your business:
Automated Transactions: Blockchain can help automate transactions, saving business time and money.
Secure Data: With blockchain, data can be securely stored and accessed by authorized people.
Transparency and Accountability: Blockchain can provide transparency and accountability for businesses, improving customer trust and loyalty.
Reduced Costs: With blockchain, businesses can reduce costs associated with traditional methods such as paperwork and recordkeeping.
Increased Profits: By using blockchain technology, businesses can increase profits by eliminating expensive middleman fees.
Blockchain App Ideas You Must Know
Finance
Crowdfunding with Trust

Today crowdfunding has a liability issue. Why? Almost 85% delay delivery, and around 14% fail to deliver as claimed. So there is always a possibility that anyone can misuse your money or you can spend your money on the wrong campaign.
With blockchain, you can see who you are sending money to and how the project's creators spend that money. At the same time, the creators will get more help for their projects with lesser fees and total costs.
It's similar to purchasing a house, where you don't offer all the funds upfront. You carry some capital in escrow. And when the estate architect constructs the place for you, a bit of the budget is released. In crowdfunding, funds will not be released using a smart contract until the developer makes headway on the project.

Transfer Money Internationally

How do you transfer money internationally

, if needed? You perhaps use a transfer service, such as Western Union. This relied on a middleman transferring funds between its offices globally. Ultimately, it balances its accounts on the backend with international bank transfers.

But, these services generally demand a fee of 10% or more.

Today, blockchain apps in banking are transforming the way funds are sent worldwide at a lower cost. Bitcoin is such a primary use case. Tapping on this revolutionary financial technology, organizations like Ripple change how money is sent worldwide to regular customers
Healthcare
Secure Medical Records

Today, health professionals, including nurses and doctors, are restricted from providing you with the proper care.

Why did I say so?

Because they don't have their complete and valid health records. With this sort of blockchain app, you can safely

broadcast your medical documents

on the blockchain. And be guaranteed that only an authorized person can open it from anywhere.

Estonia's government teams up with one of the blockchain organizations, Guardtime, particularly to create a blockchain of citizen's

health

documents. With this, people hold their ID certifications to instantly unclose access to their health logs.

Check for Fake Medicine

Another great blockchain app development idea is to make a pharmaceutical app. You wouldn't know if the medicine is real until you consume it. Blockverify offers a resolution to track pharmaceuticals all through the supply chain. This app ensures that the customers get an original product.
Real Estate
Registry of Land Ownership

Maintaining a land ownership registry is not just costly but a labor-intensive process. Ubitquity is the initial blockchain-secured app for

real estate

document keeping. It registers and tracks titles and other belongings records. Besides, it facilitates future title search time and enhances transparency.
Tourism
Provide Tourist Coupons & Incentives

Organizations give coupons, plastic tokens, discounts, and other kinds of loyalty rewards to their users.
Rouge lets companies utilize this new digital format in their user services programs, building their own blockchain loyalty coins and tokens for their clients.

Fill Up Vacant Hotel Rooms

You will appreciate this solution if you are a sales agent in the hotel domain. Suppose your hotel guest makes a last-minute cancellation of his plan for his long stay at the last minute.
And to worsen the situation, he declines to pay. Besides, it's tough to discover a substitute client for the empty room within a brief time. Webjet is a digital traveling portal that lets stock of vacant hotel rooms be easily tracked and traded.
Rights Protection
Brand Protection For Wine

As the wine industry expands, more brands seek ways to protect their identity and intellectual property. One solution is to develop a blockchain app that can track wine production from vineyard to bottle. This will allow brands to monitor where their wine is sourced and how it is produced, helping to ensure quality control and protection of their intellectual property.

Protect Fine Art Produced By Talented Artists

A blockchain app development idea that could boost business for talented artists is developing a platform that allows digital art to be sold and traded like traditional assets. This would allow artists to get the exposure they need to sell their work online and would provide a more efficient way for buyers to purchase art than through auction websites or other traditional means.

Protect Luxury Sneakers

There's no denying the rising trend of luxury sneakers. With prices increasing and consumers becoming more demanding, sneaker companies see increased demand for their products. In order to capitalize on this demand, some companies are looking into developing blockchain applications that can protect their sneakers from being pirated.
One such company is Vulcain, a French fashion brand that has developed a blockchain application that tracks the origin of luxury sneakers. The app uses RFID tags and NFC chips to track information such as the shoe's make and model, as well as its location. This data is then stored on the blockchain, which makes it difficult for counterfeiters to produce fake sneakers.
Government
Offer Untampered Votes During Election

Elections have the challenge of ensuring that everyone has an equal voice. One way to achieve this goal is to use

blockchain technology

. This innovative platform can help ensure that votes are untampered and accurate, providing a more democratic process for electing officials.

Using blockchain, businesses can securely and transparently offer untampered votes to their customers securely and transparently. This will boost business confidence and appeal to consumers who value transparency in their transactions.
Charity
Raise Funds To Support The Unfortunate

You wish to contribute money to a noble cause. However, you're uncertain if your contribution lands directly on the underprivileged. Bitgive offers transparency to charity contributions. You get to learn the donation results in real-time.
Besides, Dogecoin was praised as an excellent currency to raise capital for charity. Dogecoin backers put this assertion to trial in 2014 when they got $30,000 to assist Jamaicans to the Sochi Olympics.
Conclusion
It's no secret that blockchain technology is quickly gaining ground in the business world. As a matter of fact, there are now countless businesses (both large and small) that are looking to leverage its various benefits. If you're interested in developing a blockchain-based app but don't know where to start, these blockchain app development ideas will boost your business.
It is crucial to hire a trusted Blockchain development company to go ahead, as a single mistake can lead to huge financial losses. Also, the process of blockchain development is quite complicated, and a non-technical person will not be able to understand it. So it is always better to leave it to the experts.
FAQs
How can blockchain improve businesses?
Blockchain is a new technology that can revolutionize businesses. It's a digital ledger of all records added, making it secure and tamper-proof. This makes it ideal for use in businesses where trust is important, such as banks, hospitals, and government agencies. The blockchain can also be used to track the ownership of assets, such as cars or diamonds. This information is often difficult to manage and verify manually, which is why blockchain is so useful.
What sort of projects can you develop with blockchain?
Blockchain technology can be used to create a variety of projects, including but not limited to a secure online voting system, a transparent record of financial transactions, and an easy way to track the ownership of digital assets. As blockchain technology continues to grow in popularity, there are many more projects that you can build with it.
How do you promote blockchain technology?
There are many ways to promote blockchain technology. One way is to educate people about it. You can also create applications that use blockchain technology. Another way is to create a company that uses blockchain technology. Finally, you can invest in a blockchain company.
What apps can be built on blockchain?
Blockchain is a distributed database that provides a secure, permanent, and transparent record of all transactions. This makes it perfect for applications that need to be tamper-proof, such as financial records or health data. Many apps can be built on blockchain, but some of the most popular include Bitcoin wallets, payment systems, and even property registries.
About Author
---
Leave a Reply
Your email address will not be published
DO YOU HAVE ANY PROJECT
Let's Talk About Business Solutions With Us
India Address
57A, 4th Floor, E Block, Sector 63, Noida, Uttar Pradesh 201301