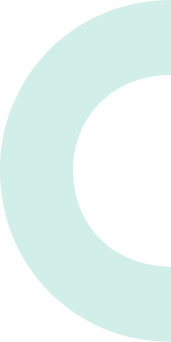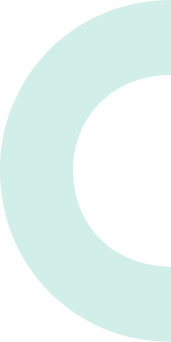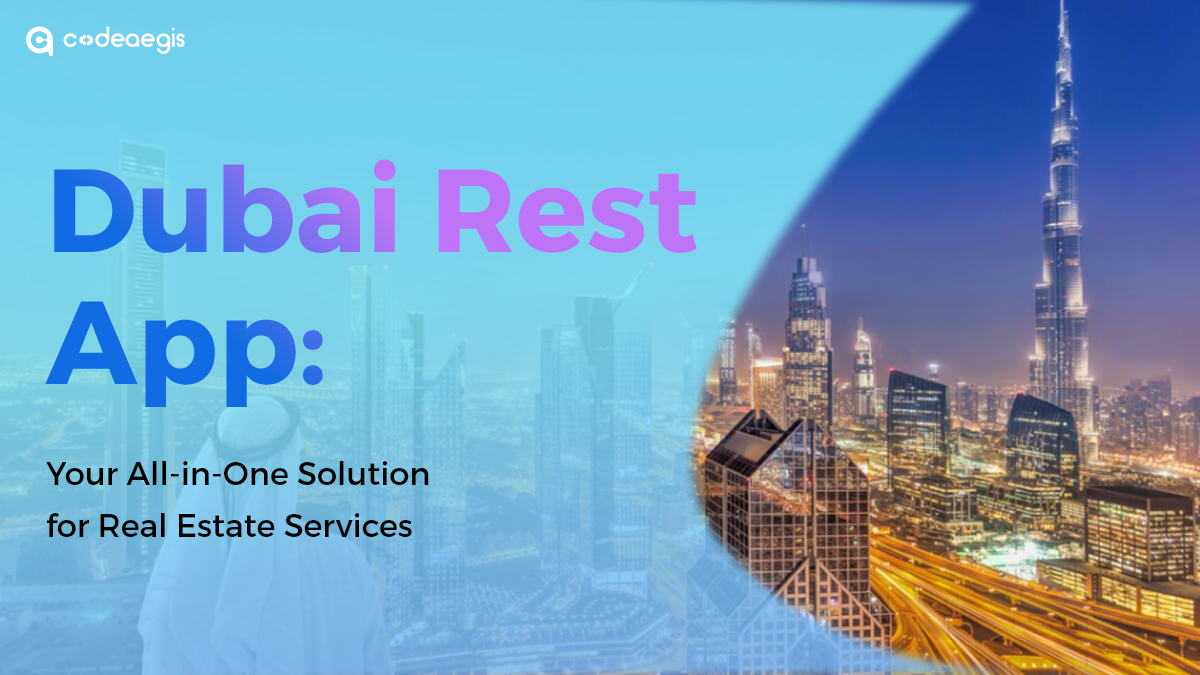 May 31, 2023 by Mansi Garg
35 Views
Did you know that Dubai's prime residential market is projected to experience the world's strongest growth in 2023? The Middle East is buzzing with opportunities, especially in the realm of mobile app development.
With technical innovation on the rise, mobile applications have emerged as the most effective digital communication tool. They have revolutionized marketing strategies in the UAE, allowing businesses to target a broader user base and enhance overall efficiency.
In this thriving landscape, imagine creating an app like Dubai Rest App—a platform that meets the soaring demand in Dubai's rental market and provides a place for people to call home. Today, we'll learn more about the app, its core features, and its benefits. So, let's get started.
What is the Dubai Rest app?
Introducing the groundbreaking Dubai Rest App—a revolutionary Dubai Land Department (DLD) solution that aims to enhance convenience and sustainability in Dubai's real estate sector. This innovative mobile application eliminates the need for paper documentation while providing a comprehensive platform for various real estate-related services.
Whether you're a tenant, landowner, real estate agent, or any other stakeholder, the Dubai Rest App offers a seamless experience by providing access to legitimate real estate data sets.
Launched in 2018 to address prevalent real estate issues in Dubai, the Rest App has garnered widespread attention and has become an essential tool for navigating the dynamic real estate landscape.
With its clever and user-friendly interface, the app caters to Dubai and the entire UAE, solidifying DLD's position in the global competition of smart cities.
Now, let's dive deeper into the features and services the Dubai Rest App offers as we explore how this remarkable application is revolutionizing how people engage with the real estate market in Dubai and beyond.
How to Use Dubai Rest App?
To get started with the Dubai Rest App, you can download it from the iOS Software Store or Google Play Store. Once downloaded, you'll need to create an account using your UAE Pass details. After logging in, you must provide your Emirates ID to register as a tenant or property owner. The DLD will confirm your submission, granting you access to valuable property information.
It's important to note that profile updates can only be made by visiting the Property Trustee office or the DLD office. However, the initial registration and access to property information can be seamlessly done through the app.
The Key Features of the Dubai Rest App
Below are additional details about the features of this App that can enhance your experience in the real estate market, whether you're a seller, buyer, or agent. These features aim to streamline and optimize your journey for greater efficiency.
Register Your Property Online

One of the standout features of the Dubai Rest App is the ability to register your property online. Gone are the days of time-consuming visits to government offices. This app lets you register your rented or sold property from your home. Simply follow the steps outlined in the app, eliminating the need for physical visits and streamlining the registration process.

Complete Ownership Transfer Online

The Dubai Rest App simplifies the ownership transfer process by enabling you to complete it online, eliminating the need for physical visits to governmental offices. By uploading the required documents and following the step-by-step process within the app, you can seamlessly navigate through each stage of the ownership transfer until it is successfully completed.

Get Real-Time Property Information

Finding up-to-date property information can be daunting, requiring extensive research and comparison of multiple sources. The Dubai Rest App solves this problem by providing real-time property information at your fingertips. From ownership details to transaction history and property prices, the app empowers buyers and sellers to make informed decisions quickly and efficiently.

Pay Fees and Fines

Managing and paying fees and fines related to real estate can be a hassle, especially for property owners residing outside the country. The Dubai Rest App comes to the rescue with its online payment feature, allowing property owners to conveniently settle penalties and fees associated with their properties, regardless of their location.

File Complaints and Provide Suggestions

To improve the overall real estate experience in Dubai, the Dubai Rest App provides users with a platform to submit complaints and suggestions about real estate transactions. This ensures prompt addressing of issues and enhances the overall efficiency and transparency of the market.
Read More:- Guide to Design Mobile App in 2022 | Everything You Need to Know
Benefits of the Dubai Rest App
The Dubai Rest App does not only give a chance to save efforts and money. In fact, it has several other important benefits for all players in the real estate market.
With these user-friendly features and services, the Dubai Rest App offers many benefits to all players in the real estate market. Let's explore some of these advantages:
Saving Costs: Using the Dubai Rest App can significantly reduce or eliminate the need for physical visits to government offices. This saves you transportation costs and valuable time that would otherwise be spent on navigating bureaucratic processes. With the app, you can conduct real estate transactions conveniently from the comfort of your own home.
Gaining More Transparency: Access to real-time property information provided by the Dubai Rest App enhances transparency in the decision-making process. Whether you are renting or buying a property, having up-to-date information at your fingertips allows you to make well-informed choices and ensures a more transparent transaction.
Convenience and Time-Saving: The Dubai Rest App offers unparalleled convenience by allowing users to access and manage real estate-related services anytime. This eliminates the need for physical visits to government offices or relying on traditional paperwork processes. Users can save valuable time and complete transactions swiftly, leading to increased efficiency in the real estate market.
Enhanced Security: With the Dubai Rest App, users can rest assured that their property-related data and transactions are secure. The app incorporates robust security measures to protect sensitive information, ensuring privacy and peace of mind for all parties involved in real estate transactions.
Improved Communication: The app serves as a central platform for communication between tenants, property owners, real estate agents, and other stakeholders. It streamlines communication channels, allowing for seamless interaction, quick resolution of issues, and efficient collaboration. This leads to better customer service and overall satisfaction in the real estate process.
Access to Valuable Insights: By utilizing the Dubai Rest App, users gain access to valuable insights and analytics related to the real estate market. This includes trends, market data, property valuations, and more. Such information empowers users to make informed decisions based on comprehensive market knowledge, thereby increasing the chances of successful transactions.
Sustainable and Environmentally Friendly: The app's paperless approach aligns with the vision of creating smart cities and contributes to sustainability efforts. By reducing the reliance on physical paperwork, the Dubai Rest App helps minimize environmental impact and promotes eco-friendly practices in the real estate industry.
Seamless Integration with Other Services: The Dubai Rest App can seamlessly integrate with other services and platforms within the Dubai Land Department's ecosystem. This integration allows for a smooth flow of information and data exchange, ensuring users' comprehensive and interconnected real estate experience.
How Much Does it Cost to Build an App Like Dubai Rest?
Building an app like Dubai Rest involves several factors that can affect the overall cost. The cost can vary depending on the complexity of features, design requirements, development platform, team size, and other project-specific details. Here's a general breakdown of cost ranges based on the complexity of the app:
How Can CodeAegis Help You to Build an App Like Dubai Rest?
CodeAegis is your ideal partner for building an app like Dubai Rest. Our experienced mobile app developers possess the expertise and skills to bring your vision to life.
With a deep understanding of real estate technology and a user-centric approach, we will craft a high-quality, customized solution that provides seamless real estate transactions. Trust CodeAegis to deliver a robust and intuitive app that meets your unique requirements.
Conclusion
To establish a strong presence and thrive online, partnering with the top Mobile App Development Company in Dubai, UAE, is essential. Doing so can unlock the potential of conducting real estate transactions conveniently from your home through Dubai REST.
Dubai REST has emerged as the ultimate choice for UAE residents seeking a swift and efficient way to manage their real estate transactions. Its user-friendly interface and support for multiple languages make it an ideal platform for overseeing property deals.
Dubai offers lucrative investment opportunities for those interested in the real estate sector. However, navigating the process of buying or renting a property can be complex. With Dubai REST, you can simplify this process and eliminate unnecessary duplication, ensuring a seamless experience for all stakeholders.
FAQs
How can I log in to the REST app?
You can easily download the app for free from the Android or iOS app stores. Once installed, choose the login option from the homepage and sign up as an owner, tenant, valuation company, management company, broker, or RDC user. Alternatively, you can log in using your UAE-Pass (previously known as UAE SmartPass).
How do I register as an owner or tenant on the REST app?
To register as an owner or tenant, you must provide your Emirates ID. Submit your ID, and the Dubai Land Department auditors will review and approve or reject your request. You can also register using your residence visa number or assigned unified number. It's important to note that profile updates require visiting the nearest DLD office or Property Trustee.
How do I register an Ejari contract on the app?
Whether you're a tenant or an owner, you can apply for an Ejari contract directly through the Dubai Rest App. This process is available for properties not associated with a management company.
Simply start the "Register Ejari Contract" process under the RERA section of the app, providing your mobile number, Emirates ID, and other necessary details. You can easily track the progress of your request under the "My Request" tab.
Where can I find the rental index?
The approved rental index can be found under the RERA section of the app. This index allows you to browse rental value ranges based on variables such as the contract end date, property type, current annual rent data, and more. It provides a comprehensive overview to assist you in making informed rental decisions.
Where is the Mollak service charge?
The Mollak service charge index is also located within the RERA section of the app. By submitting key information about the community, such as the name, project, and year, you can easily review the Mollak service charge index.
About Author
---
Leave a Reply
Your email address will not be published
DO YOU HAVE ANY PROJECT
Let's Talk About Business Solutions With Us
India Address
57A, 4th Floor, E Block, Sector 63, Noida, Uttar Pradesh 201301