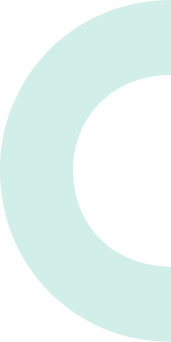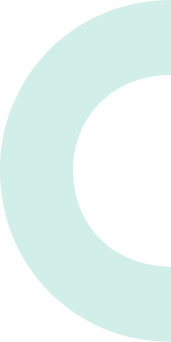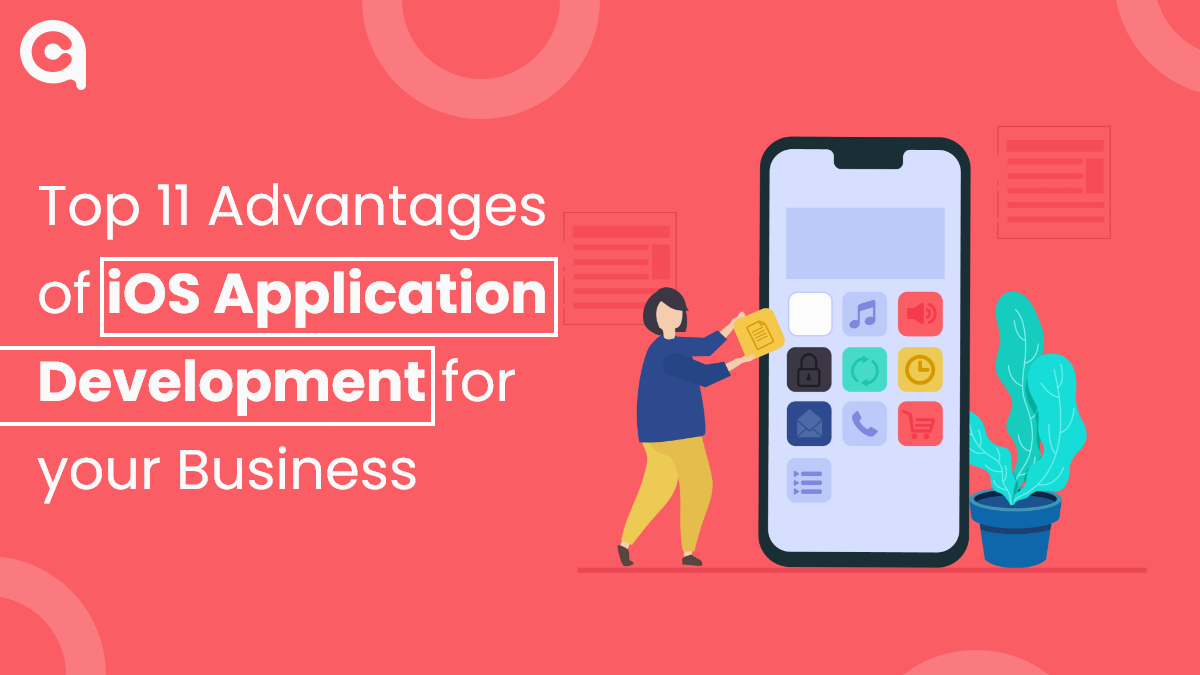 December 24, 2021 by Sakshi Aggarwal
55 Views
Mobile applications play a vital role in the development of multiple businesses in this digital world. Most companies are investing in iOS app development to strengthen their market appearance and draw more user-base.
So, if you are operating a business and have decided to opt for custom iOS app development, I have come up with the top benefits of iOS application development to your business.
However, before that, let us have a look at the increasing number and demand for iOS apps in the market.
As of the initial quarter of 2021, the Apple App Store has roughly 2.22M available applications for iOS.

According to Statista, the number of iOS apps has been increased drastically from 2008 to 2021.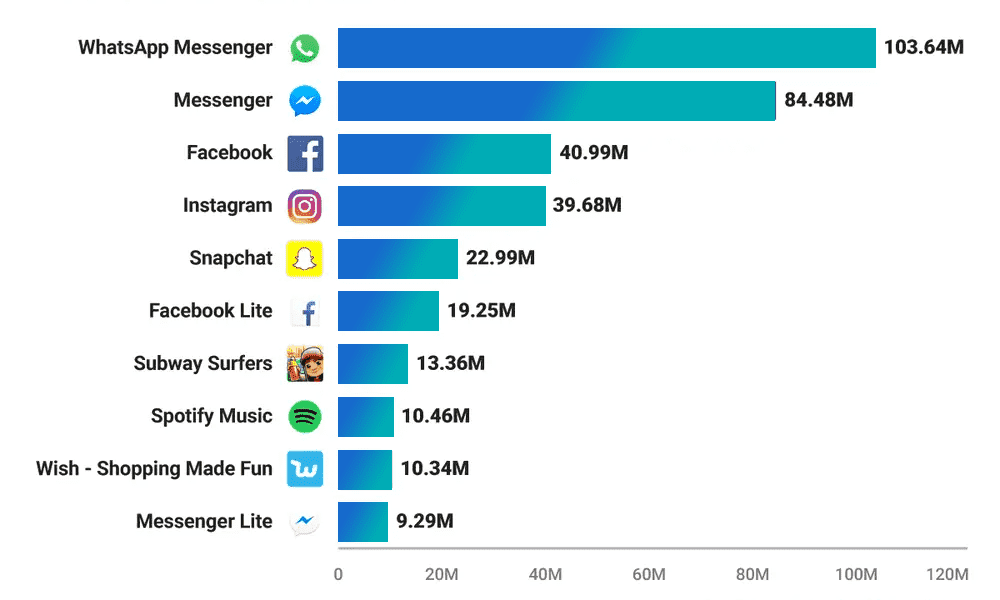 iOS App Key Benefits for Your Business
Believe it or not, iOS app development is a boon for your business, and if you hire the right mobile app development company, you can boost your revenue exponentially. Here are some of the significant iOS app advantages that you should know-
1.

Security and Ease of Operation
The essential thing in today's life is security. For every business, it is necessary to protect its data and privacy to gain trustworthiness in front of its customers. No doubt, iOS is one of the most secure platforms. Every app that runs on iOS devices is cryptographically signed by Apple using a unique key.
Whenever an iOS app wants to access any information or feature, users are prompted with several authentication methods. iOS Developers can also request the user's permission before accessing their data. Only after giving authorization, an app can access its resources. Along with user safety, iOS apps are easy to use and simple for customers. Without any hassle of wires or data transfer, users can open an app at their convenience.
2.

Simplicity & Less Expensive
iOS devices are simple and easy to use, so building an app for iOS users is more straightforward than Android or other platforms. First of all, you don't require an app for iPhones and iPad. It's not necessary to invest in iOS development because Apple offers its own API to build apps.
iOS is considered the best platform for developers because of its stunning API feature. It eases the iTunes Connect Mobile App Development process by eliminating common mistakes at the time of submission. Additionally, it helps build user-friendly and compatible apps that can be used on all models of iOS devices.
3.

Experience Apple's Multimedia Library
iOS has a set of multimedia resources such as maps and media libraries to create excellent applications. Apple offers various inbuilt gestures and graphics components in its API for marketers to make an engaging app. You can also utilize the accelerometer and touch screen of the iPhone to create a unique experience for customers.
Images, audio files, video fitness monitoring, etc., can be added to an iOS app by using Core Image, Core Animation, and Core Video, provided in Cocoa Touch API.
4.

Access To Apple's Cloud Services
Through iCloud, Apple offers its services such as documents and data sync. Along with this, developers can also use the push notifications feature for frequent updates to users. Marketing professionals can utilize these features to provide businesses with ways to communicate with their customers regularly without requiring an app download.
5.

More Sales And Higher Revenue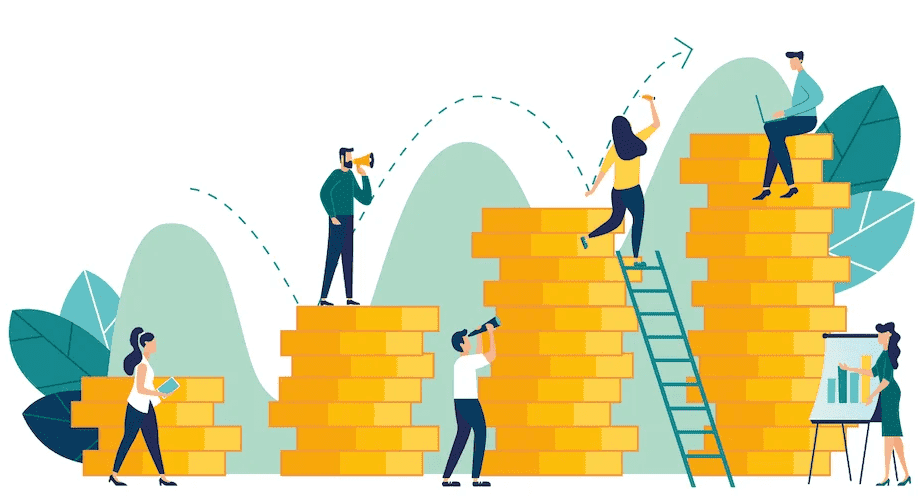 According to Survey, nearly 94% of total mobile app revenue comes from iOS. If you wish to build an application for your business, iPhone is the best option because more users have this device rather than other models.
To gain maximum profit, you should cross-promote other apps on your iOS app so that users will be aware of other potential apps at the time of downloading.
6.

Ability To Add Native Features To Create A Unique App Experience
iOS allows marketers to create a unique user experience with the help of native features. Apple offers its own device-specific APIs that can be used for making an engaging app. For example, you can use Apple's iBeacon to send out messages read-only by a specific device.
In addition, Apple's Touch ID API allows the user to unlock their app, banking details, and many other features by using fingerprint authentication rather than PIN code or password. The latest version, iOS 10, has brought in new features such as Siri, iMessage App Store, etc., that give a better experience to the users.
7.

Safer Than Android And Windows
Apple ensures that its iOS apps are secure and safe. With a nearly 77% market share, it is a good platform for marketers as they can easily reach their audience without getting distracted by any security issues. Apple's app store follows a strict review guideline where the moderators decide every app's future.
8.

Troubleshooting Is Easy With Apple Support
iOS apps can be quickly submitted and approved as their developers have a stronghold over the review process. Moreover, marketers don't need to worry about each update as many third-party applications are available for this purpose. For instance, the TestFlight application can be used for beta testing your app before launching it on Apple's App Store.
Apple offers free support to its users, one of the best reasons to opt for iOS. If there are any issues regarding installation, you can focus on other aspects of the business rather than troubleshooting.
9.

Easy Deployment
iOS app development offers marketers the ability to create custom apps for their businesses with ease. Because of its open-source technology, interoperability is not an issue for iOS developers as they can quickly move their data from one device to another, unlike other platforms which require additional steps or services by third-party vendors.
10.

More Business Opportunities
Because of its open-source technology, iOS offers a wide range of opportunities for business owners who want to add new services and features with the help of third-party apps. In addition, it also allows marketers to have access to enterprise support from Apple through which they can avail any assistance needed with their app or issues connected with licensing and distribution.
11.

An Obvious Choice For App Promotion
According to Survey, nearly 93% of marketers rely on user acquisition channels such as social media and blogs for driving downloads. Because iOS users widely use these platforms, it's effortless to promote any app and increase its downloads within a short period.
In fact, Apple has its own platform for promoting apps. The resources offered by Apple ensure that marketers don't need to invest in ads on social media, blogs, or websites.
About Author
---
Leave a Reply
Your email address will not be published
DO YOU HAVE ANY PROJECT
Let's Talk About Business Solutions With Us
India Address
57A, 4th Floor, E Block, Sector 63, Noida, Uttar Pradesh 201301