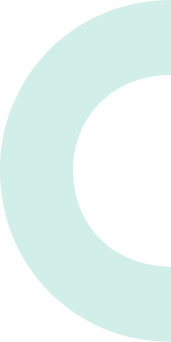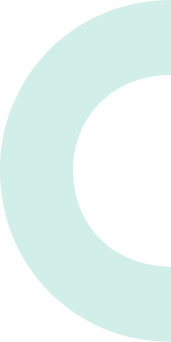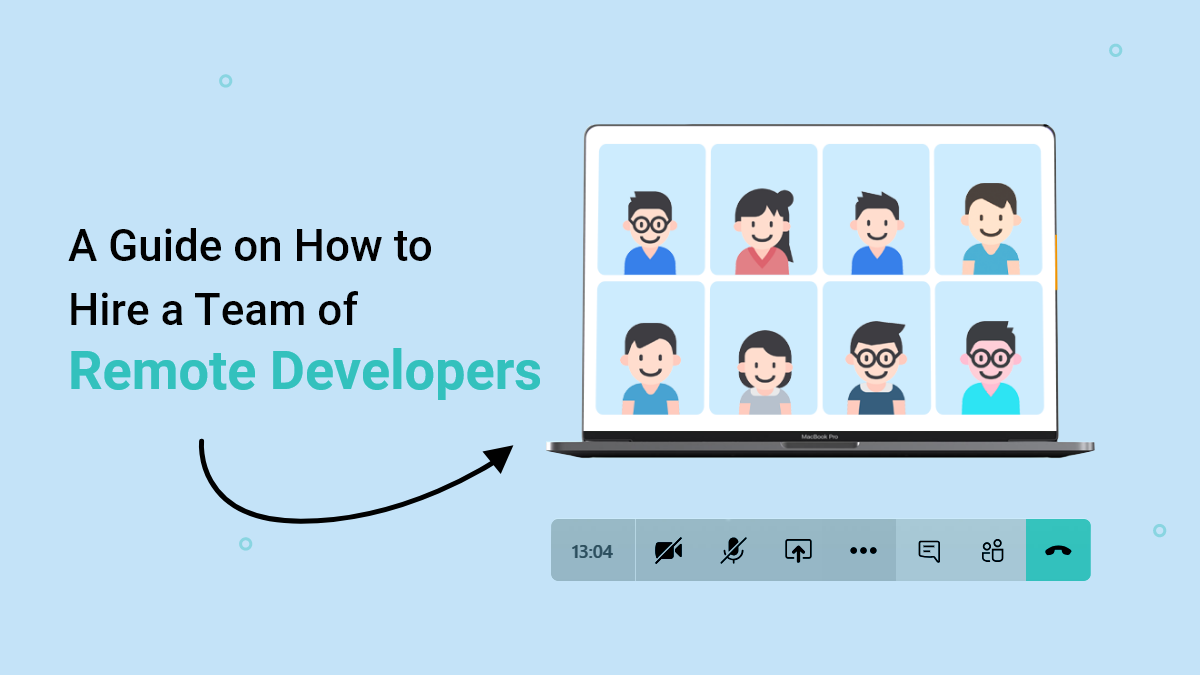 November 04, 2022 by Sakshi Aggarwal
34 Views
Hiring a team of remote developers can be a daunting task, but it doesn't have to be. With a little bit of planning and the right approach, you can find the perfect candidates to build your dream product. In this guide, we'll walk you through the process of how to hire a team of remote developers, from posting the job to interviewing candidates. We'll also give you some tips on what to look for in a good remote developer. So, if you're ready to take the plunge and hire a team of remote developers, read on!
Why is The Demand for Remote Developers Increasing?
Do you know, as per the Business Response Survey of the US Bureau of Labor Statistics, 52.2% of workers in the custom software development companies or IT domain were full-time remote employees, and 15.8% functioned in a hybrid model? In aggregate, 68% of experts indulged in remote work across the IT industries in the US.
The demand for remote developers is increasing for a number of reasons. First, there is a growing trend of companies moving away from the traditional office model in favor of a more flexible, remote-friendly work environment. This shift has been driven in part by advances in technology that make it easier to stay connected and collaborate online.
Second, the pool of talented developers is becoming increasingly globalized. With the rise of the internet and online learning resources, developers from all over the world now have access to the same high-quality education and training as their counterparts in developed countries.
Third, the cost of living in many developed countries is becoming increasingly prohibitive, especially for young people starting their careers. In contrast, the cost of living in many developing countries is relatively low, making them an attractive option for companies looking to save on labor costs.
Finally, there is a growing recognition of the benefits of diversity in the workplace. Companies are beginning to understand that teams that are diverse in terms of geography, culture, and experience can bring fresh perspectives and ideas to problem-solving.
Benefits of Remote Developers
Assuming you have a strong idea and vision for your project, hiring a team of remote developers can be a great option for a number of reasons:
Cost-Effective: In many cases, working with remote developers can be more cost-effective than hiring a local team. This is because you often have access to a larger pool of talent and don't have to worry about the overhead costs associated with maintaining an office space.
Access to Talent: Speaking of talent, when you work with remote developers, you're not limited by geographical location. This means you can find the best person for the job, regardless of where they happen to live.
Increased Productivity: When employees are happy and comfortable in their work environment, they tend to be more productive. And since remote workers generally have more control over their schedules and surroundings, they often report higher levels of satisfaction and productivity.
Flexible Working Arrangements: Remote work arrangements offer increased flexibility for both employers and employees. For example, if you need to scale up or down your team size quickly, it's much easier to do so when everyone is working remotely. Additionally, employees appreciate the ability to have a greater degree of control over their schedules and workplace environment.
Improved Employee Retention: With the increased flexibility that comes with remote work, employees are often happier in their jobs and less likely to leave for another company. Additionally, since remote workers don't have to deal with a lengthy commute or other stressful workplace factors, they're often less likely to experience burnout.
Tips for Hiring the Best Remote Developers
Define the Role You're Hiring For

It's important to take the time to really think about and define the role you're looking to hire for. What skills and experience are absolutely essential for the position? What would be nice to have but isn't a deal-breaker?
There are a few different ways to approach this. One is to make a list of all of the tasks and responsibilities that you need this person to be able to handle. Another is to consider what kind of personality would fit well into your company culture.
Once you have a good understanding of what you're looking for, you can start writing your job posting. Be sure to include all of the necessary information so that potential candidates know exactly what they would be applying for if they applied to your company.

Find the Right Candidate

The second tip for hiring a team of remote developers is to find the right candidate. There are a few things to consider when looking for the right candidate. The first is whether the candidate has the required technical skills.
The second is whether the candidate is a good fit for the team. The third is whether the candidate is able to work remotely. The technical skills required for the position should be based on the job description.
The candidate should have the skills and experience listed in the job description. In addition, it is important to make sure that the candidate has soft skills such as communication and problem-solving skills.

Look For a Team With Complementary Skills

A good team of developers will have a mix of skills and experience so that they can complement each other and cover all aspects of your project. When looking at candidate teams, make sure they have the skills and experience you need to get the job done right.

Consider Their Location

While it's not necessarily a deal-breaker, it's worth considering whether a team's location will be a good fit for your project. If you need them to be available during specific hours or time zones, then it's worth checking that their location won't be an issue.

Ask for References

Once you've found a few teams that look like they might be a good fit, don't forget to ask for references from past clients. This will give you an idea of their quality of work and whether they're easy to work with.
Consider Using a Staffing Agency
There are many staffing agencies that specialize in finding remote developers for projects. This can be a great option if you're not sure where to start your search or if you don't have the time to vet candidates yourself. The downside is that you'll likely have to pay a higher rate for developers sourced through an agency.
Use Online Job Boards

There are several online job boards that cater to remote developers, such as We Work Remotely and Remote OK. Posting a job on these boards will give you access to a large pool of candidates from all over the world. When reviewing candidates, be sure to pay attention to their location and time zone to ensure they'll be able to work effectively with your team.

Make a Legal Contract

When you are hiring a team of remote developers, it is important to have a legal contract in place. This contract should outline the scope of work, deliverables, timelines, and payment terms. It is also important to include a confidentiality clause to protect your intellectual property. Without a contract, you are at risk of not getting the deliverables you expect or paying for work that is not up to par.
Where Can You Find the Best Remote Developers?
There is no shortage of great places to find remote developers. In fact, there are so many options that it can be difficult to know where to start. Here are a few of the best places to find talented remote developers:
1. Toptal
Toptal is a platform that connects businesses with the top 3% of freelancers. They carefully vet all of their candidates to ensure that they only work with the best of the best.
2. Upwork
Upwork is one of the largest online freelancing platforms. It's a great place to find developers for your project because you can easily view each candidate's reviews and past work history.
3. GitHub Jobs
GitHub Jobs is a job board specifically for tech professionals. It's a great place to look for remote developers because you can search for candidates by location and skill set.
4. Stack Overflow Jobs
Stack Overflow Jobs is another great option for finding remote developers. You can search for candidates based on their skills and location, and you can also read helpful reviews from other users.
Conclusion
There you have it! Our complete guide on how to go about hiring a team of remote developers. We hope that this guide has given you some clarity on the process and has helped you understand what to look for in a great remote developer. If you're ready to get started, contact us today, and we'll help you find the perfect team for your next project.
FAQs
What are the pros and cons of hiring remote developers?
When it comes to hiring a team of remote developers, there are pros and cons that must be considered. On the plus side, remote developers can often be hired for a lower cost than traditional in-house employees.
They also offer flexibility in terms of hours and working from home. However, there are downsides to consider as well. For example, it can be harder to manage and monitor a remote team, and there can be communication challenges. Ultimately, it's important to weigh all the factors before making a decision about whether or not to hire remote developers for your project.
How to find the right team of remote developers?
Here are a few tips on how to find the right team of remote developers:
1. Use online directories: There are multiple online directories that list reputable agencies and custom software development companies that offer remote development services. This is a great way to get started with your search, as it gives you an overview of who's out there and what they offer.
2. Ask for recommendations: If you know someone who has previously worked with or hired a team of remote developers, ask them for recommendations. This way, you can be sure that you're working with a company that has already been vetted by someone you trust.
3. Check out portfolios: Once you've compiled a list of potential candidates, take some time to check out their portfolios. This will give you an idea of their previous work and whether or not they're a good fit for your project.
4. Compare quotes: Once you've narrowed down your options, compare quotes from each company in order to get the best price for your project budget.
How to interview and hire a remote developer?
When interviewing a potential remote developer, it is important to ask about their experience working remotely. Make sure to ask them specifically about any challenges they have faced while working remotely and how they overcame them.
It is also important to inquire about their development process and the tools they use to stay organized and efficient while working remotely. Furthermore, be sure to ask about their availability and time zone preference, as this will be important information when coordinating work schedules. Finally, it is essential to gauge their communication skills by asking questions about times when they had to collaborate with other team members remotely.
What to expect when working with a remote development team?
When working with a remote development team, you can expect high-quality work and great communication. Remote developers are often more experienced and have a more diverse skill set than in-house developers, so you can trust them to get the job done right.
About Author
---
Leave a Reply
Your email address will not be published
DO YOU HAVE ANY PROJECT
Let's Talk About Business Solutions With Us
India Address
57A, 4th Floor, E Block, Sector 63, Noida, Uttar Pradesh 201301